30-second review
JaxJox's DumbbellConnect adjustable dumbbells are, hands down, the best set we've reviewed to date. From their high-quality build materials to the flawless (and simple) digital plate-switching function, everything about these dumbbells feels first class. The accompanying app will be useful too, particularly if you're new to weights or need that extra bit of motivation or guidance (though keep in mind that the in-app video classes incur an ongoing subscription cost). 
The front-mounted LCD display on each cradle allows you to select the weight of each dumbbell prior to use, and while this felt a little awkwardly positioned to us (we were using the cradles on the floor and would have found it easier to interact with a top-mounted display), it's something that you quickly get used to. For those considering a more permanent installation, a higher position would perhaps be better to use the display with greater ease. 
The digital plate-switch is quick and easy and the plates feel incredibly secure once they're on the dumbbell, more so than any other model we've tested. The metal grip is chunky and ergonomic and the weights boast a wonderfully low profile so they don't feel cumbersome – even when all of the plates are loaded.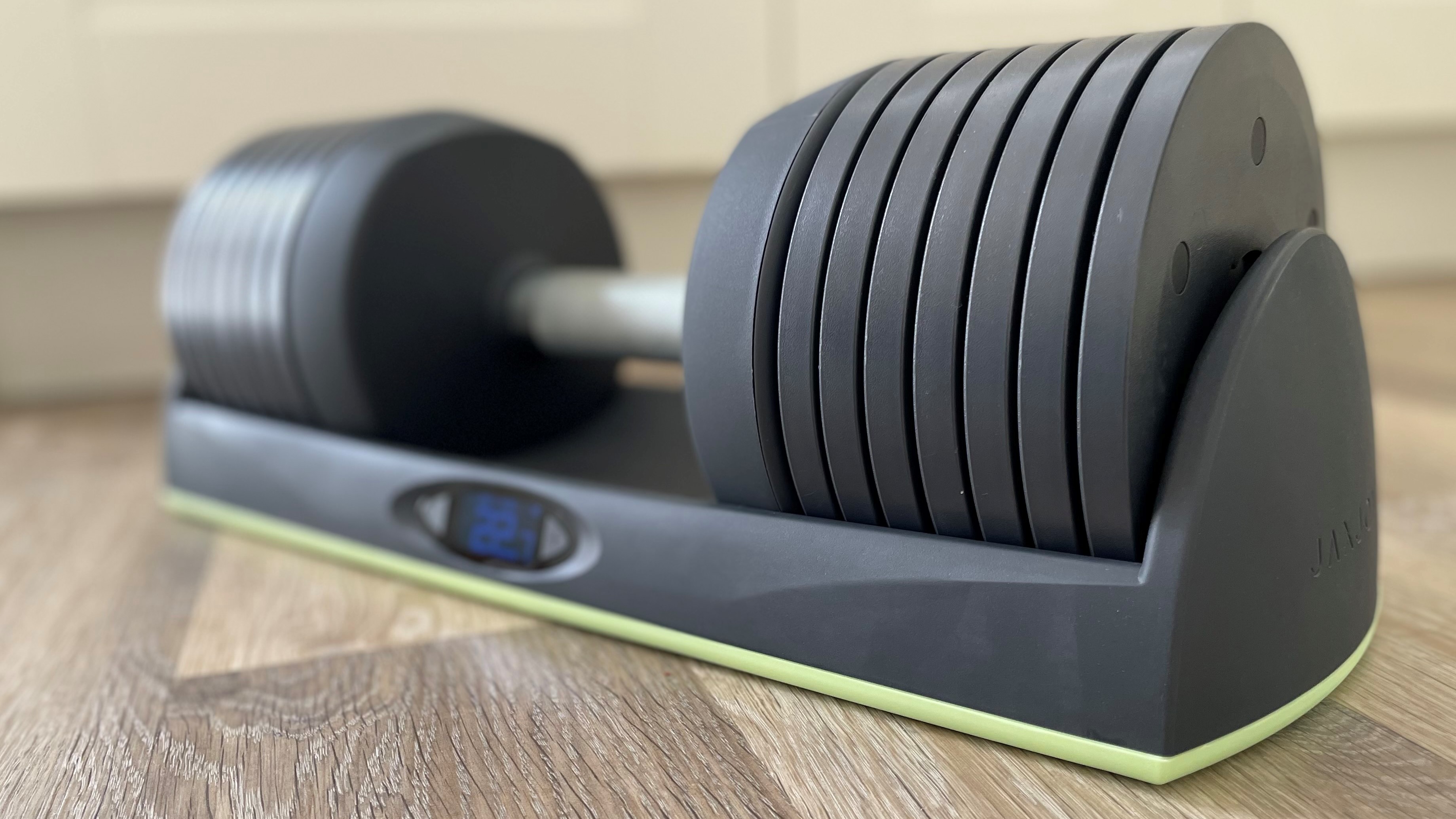 Price and availability
At the time of writing, you can buy a pair of the JaxJox DumbbellConnect adjustable dumbbells for the sale price of just $299 (about £230 / AU$400), which feels like a fantastic deal considering the quality of the equipment.
Not only is this adjustable dumbbell set the best one we've tested, at that price it happens to be among the cheapest too. That's a winning combination that you most definitely shouldn't overlook in your quest for the perfect combination of performance and value.  
Weight range
The DumbbellConnect weights come in one weight range, but users of almost any proficiency will find it to be more than adequate. Starting at 3kg, the dumbbells can be adjusted upwards in increments of 3.6kg up to a maximum of 22.6kg.
Unlike some adjustable dumbbells, which use a coned circular design, the JaxJox DumbbellConnects are round but flat, meaning that for some exercises such as deadlifts or overhead triceps extensions, you can easily place them side-by-side with a decent amount of stability for even greater flexibility in weight range.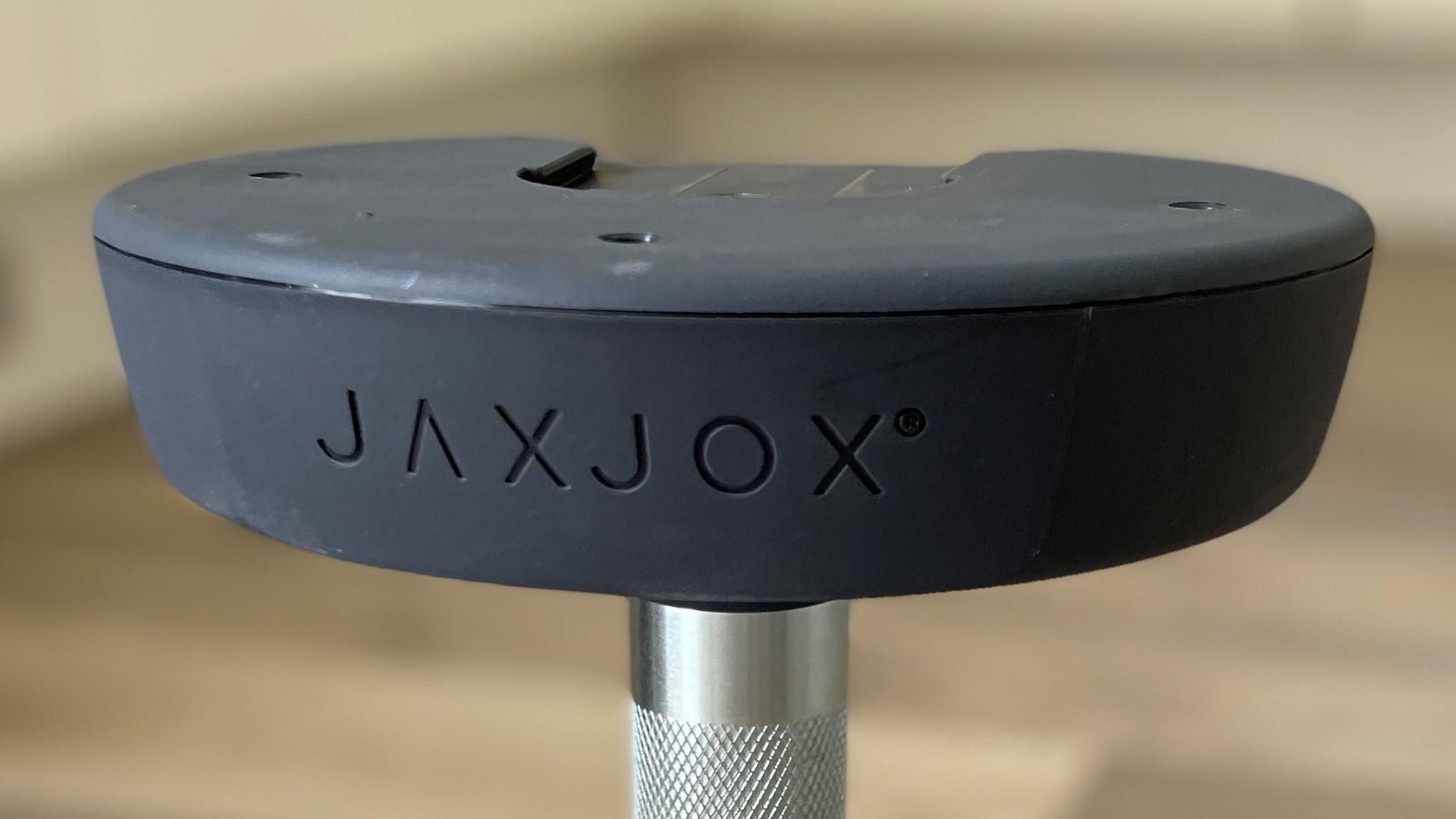 Design
Despite packing some really useful technology, the dumbbells themselves don't look overly flashy, instead possessing a clean, simple style which will look good in any home gym. The minimalist design principles extend to the simple front-mounted LCD screen which has just two buttons, to move up or down in weight. As mentioned above, the plates are round and have a very low profile so they never feel unwieldy. 
Unlike lots of adjustable dumbbells, the modular design of the dumbbells means that the size of the weights decrease as you load less weight, so working out at the lower end of the range allows you to use dumbbells that are smaller in profile as well as lighter in weight. Every plate is flat-bottomed too, meaning you'll always have that bit more stability when doing renegade rows or similar exercises that require you to place your body weight onto the grounded dumbbells.
Finally, whilst the matte gray plastic design of the plates is fairly standard, the metal handle feels sturdy and appropriately chunky – an important design feature considering this is where the vast majority of your interactions with the dumbbell will take place.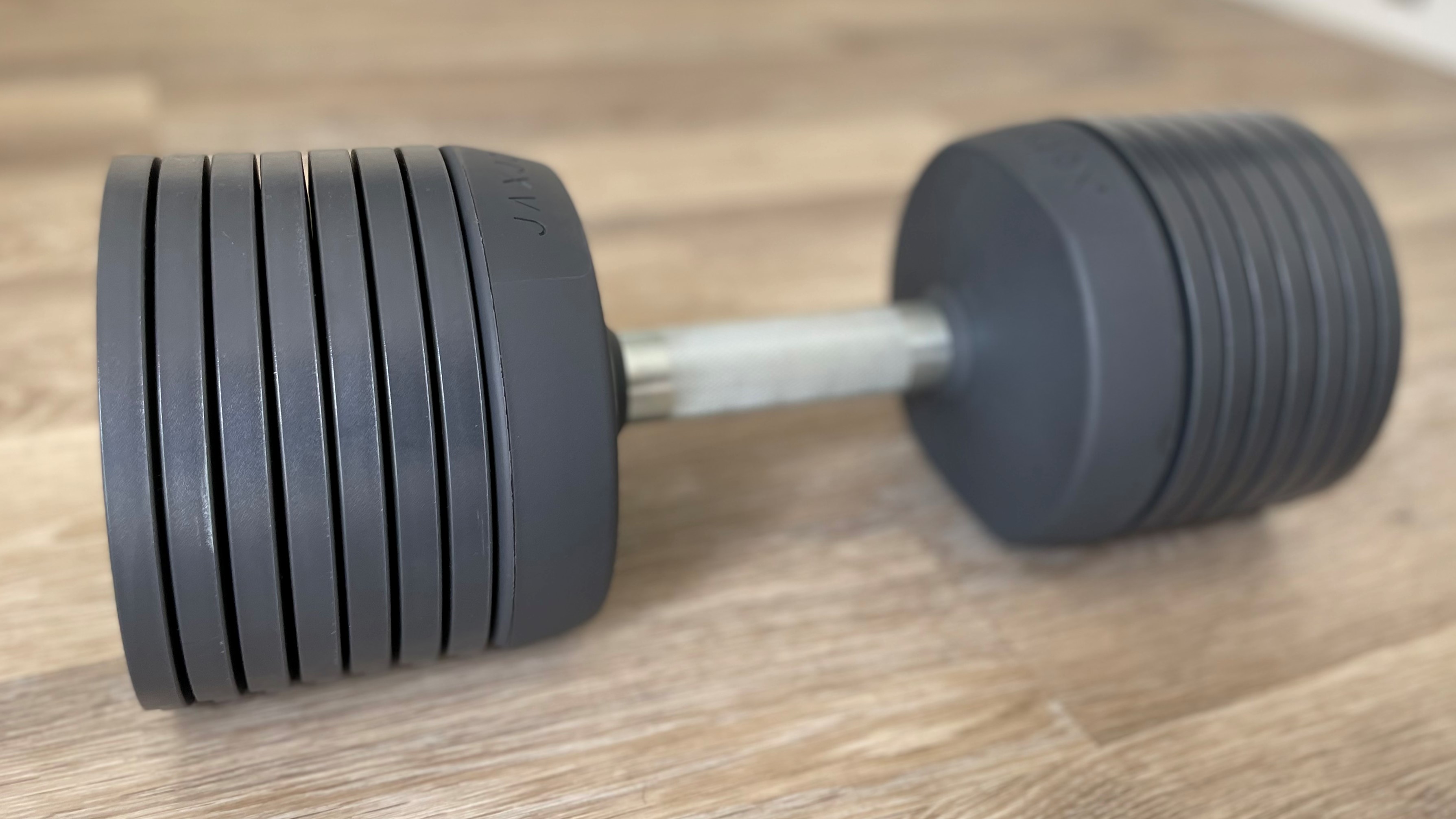 Setup and features
Most importantly, the JaxJox DumbbellConnect's digital weight-selection mechanism is simple to use and very reliable too. Use the two buttons on the front-mounted LCD screen of the cradle to move up or down in weight and wait for a couple of seconds. The cradle will beep (loudly enough for you to hear over your AirPods) to acknowledge that the desired weight is securely loaded. From that point, you're good to go. 
The related app is useful too, although you'll have to pay a monthly subscription fee to get the most out of it. But still, you can link the free version to your smartwatch and get free performance tracking and skills and form tutorial videos, which isn't bad at all when you're paying nothing for the service. The paid subscription will add a huge number of pre-recorded video classes that you can access. We tried out a few and they're of a really good standard. If nothing else, the month-long free trial will show you how to get the most out of your dumbbells, especially if you haven't got much experience. 
First reviewed April 2022
Buy them if
Don't buy them if